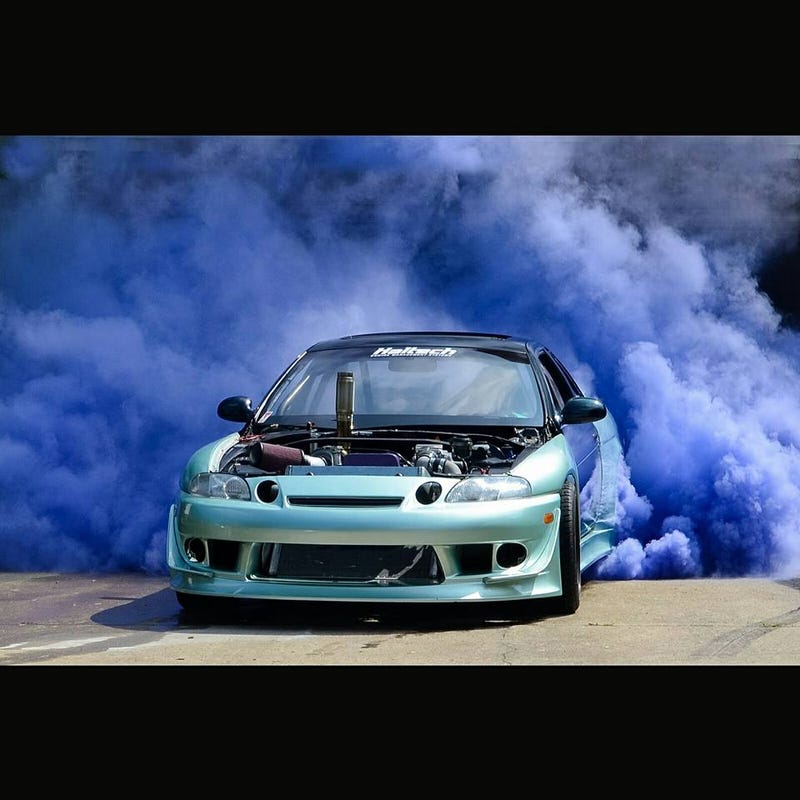 Photo courtesy of: https://www.flickr.com/photos/mckenne…
A Facebook friend, and excellent welder and car builder, had a unique (at least to me) gender reveal. Better than cake I'd say. Some details about the car; It's an 92 SC300 with a stock 1jz, fed by a Precision 6262 turbo with a Tial MV-R wastegate. All this is mounted up to a 350Z six speed using a Maverick Motorsports adapter ending in a Kaaz 2 way diff.

Other mod's include a ACT clutch, Driveshaft Shop aluminum driveshaft, Haltech Elite 2500 ECU with an E85 tune, Donkey Power 1200cc injectors, Radium Engineering surge tank and fuel pressure regulator, and finally Afco dual pass radiator to keep it all cool. More pictures and videos of this build and others can be found on his Facebook page.

Oh, yeah it babys. Sideways.

(It doesn't actually baby)
Story with permission from a proud father and pictures and videos from their respective owners on Facebook and Youtube.